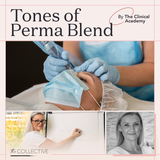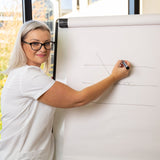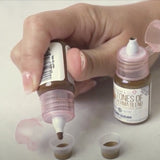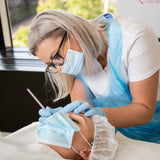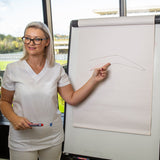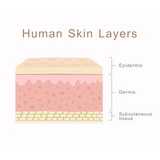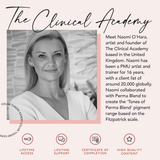 This product-knowledge course will teach you how to choose the best pigment for each and every Fitzpatrick skin type using the Tones of Perma Blend pigment range. In easy-to-understand terms, this course explains the different influences that affect healed results so you can achieve excellent results for your clients, every time. If you're new to PMU, this course will help you to better-understand colour selection for each client that comes your way.
What You'll Learn:
The Fitzpatrick Scale
Skin Undertones
Skin Characteristics
Technique
Previous Permanent Makeup
Get to Know Your Pigments
This course is for beginner artists looking to improve their healed results and gain a deeper understanding of pigment selection for different skin tones.
If you've invested in the Tones of Perma Blend pigment range and you want to grow your confidence in pigment selection, this course is for you. Naomi explains how to get the best-healed results for every client type in this simplified color theory course. Ideal for artists who are new to PMU.
Talk to product expert