Perma Blend
Perma Blend Luxe Ready-Set-Go Pre-Modified Brow Pigment Set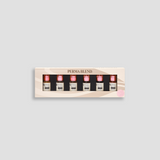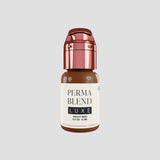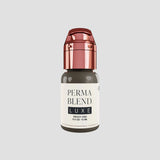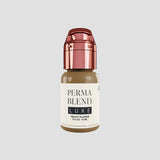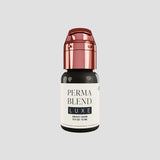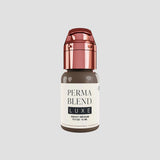 Perma Blend
Perma Blend Luxe Ready-Set-Go Pre-Modified Brow Pigment Set
Ready-Set-Go is a pre-modified set of 6 eyebrow pigments for ease of color selection and true-to-color healing. While this set is ready-to-go for most clients, you may need to use the included warm modifier to further warm up depending on your client's skin overtone & undertone. Mix and match to create custom shades. This pigment is EU REACH compliant.
In the kit: 0.5 oz bottles of Ready Blonde, Ready Ash, Ready Medium, Ready Dark, Ready Darkest, Ready Mod + color chart
Pigment undertone: Neutral to warm
Opacity: Low to high
Skin tones: Fitzpatrick 1-6
Ready Mod: A warm brown pigment to be used as a warm modifier that's compatible with all the Ready-Set-Go eyebrow pigments.
Ready Medium: A medium brown that's diverse in application – great for different tones of brow colors. Fitzpatrick 3-4.
Ready Darkest: A neutral darker brown brow color, great for clients with melanin-rich skin tones. Can also be used as an eyeliner pigment. Fitzpatrick 5-6
Ready Blonde: An idyllic color for blonde clients with a preference for neutral eyebrows. Neutral undertones this is good for clients with Fitzpatrick 1-2 skin tones.
Ready Ash: Light, cool brown with an infusion of warm yellow for the perfect balance and dimension on blonde, brunette and silver-haired clients. Fitzpatrick 1-3.
Ready Dark: A neutral dark brown pigment. Containing a warm yellow undercurrent, this provides a perfect balance for cooler skin tones. Can also be used as an eyeliner pigment. Fitzpatrick 4-5.
In the Kit:
6 0.5oz pigment bottles
Color chart

Pigments, Aqua, Modified Acrylic Polymer, Glycerin, Propylene Glycol, Tea, Acrylates Copolymer, Ethoxylated Fatty Alcohols, Sorbitol, Benzyl Alcohol, Disodium Salt, Mineral Oil, Ammonium Hydroxide
EU/REACH compliant
Vegan-friendly
Cruelty-free
Blend of organic & inorganic pigments
Sterilized by gamma radiation
Made in USA
2.5-year shelf life unopened. 1 year once opened
Store upright in a cool, dry environment away from direct sunlight

Documents:
MSDS
Technical Dossier Certificates
Certificate of Compliance
Shake well before use, recommend 1 minute
Dilute with shading solution, if necessary. Do not mix with water or other thinning agents
Mix with a modifier to create the perfect shade, if necessary
Apply using your preferred Tina Davies needle cartridge or microblade
Peel off tab and open lid to dispense
Apply clear tape to label for efficient disinfection between procedures
After pouring, ensure the lid is securely sealed
Talk to product expert