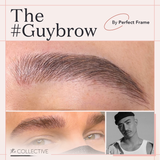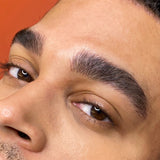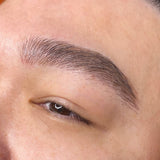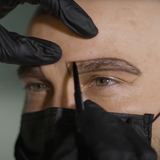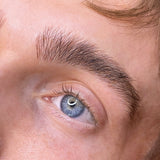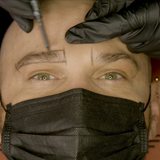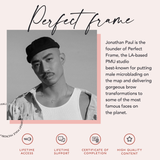 The difference between good and great cosmetic tattooing is undetectability – especially with microblading for men.
In this course, PMU artist to the stars, Jonathan Paul, and Dimitri Rojas, walk you step by step through two procedures, unique case studies, Instagram marketing, and selling the procedure to prospective clients.
What You'll Learn
Manage expectations with your client
Brow map intuitively and create balance for male brows
Master men's microblading on a variety of clients
Practice brow patterns for different clients incl. mature skin
Market your way to success on Instagram
Sell the procedure to grow your client base
This Course Includes
2 FULL-LENGTH procedure videos
11 detailed chapters
37 written theory topics
11 printouts to reference during procedures
6 practice sheets for different brow patterns
4 unique case studies to expand your skillset
Certificate of completion
Lifetime support from our team of mentors
Lifetime access to the course
Jonathan uses in his procedures, the U Needle Blade, the 18 U Nano Blade, TD Dark Brown, TD Ebony, and Zensa. This course also goes with all microblades, all pigments, pro pencils, and the sterile kit.
What You'll Learn:
2 Live Demonstrations
Choosing Your First Male Client
What To Look For In A Client
Microblading For Men vs. Women
Consultation & Safety
Managing Expectations
Creating A Collaborative Process
Most Common Male Brow Concerns
Setup & Products
Pigment Selection
The Drop Method
Pre-draw & Numbing
Intuitive Mapping
Creating Balance vs. Creating Symmetry
Hairstroke Pre-draw
Stroke Variations and Different Grouping Methods
Helping Your Client Adjust
Microblading
Aftercare
Case Study: Facial Masculinization for Transgender Male Client
Case Study: Concentrated Alopecia
Case Study: Third Degree Burns
Case Study: Unibrow
Social Media Marketing 101
This course is best for artists that have a minimum of 6 months experience in the field or any artist who wants to learn the technique of microblading for men.
Jonathan is one of the world's leading male microblading artists who paved the way for creating and marketing undetectable boy brows, earning an extensive and celebrity-filled clientele in his LA studio. In this unique tutorial, you'll learn the tips and tricks that Jonathan uses to create the ultimate natural #guybrow. If you've mastered the art of women's brows and want to expand your clientele with a more masculine approach to permanent makeup, this course is for you.
Talk to product expert