Tina Davies Professional
Redefining Color: The FADE Color Course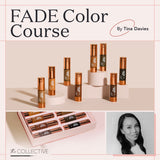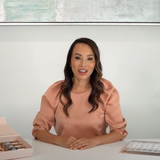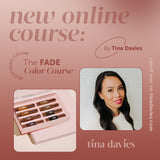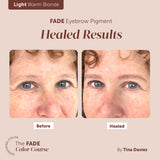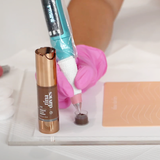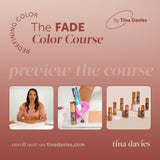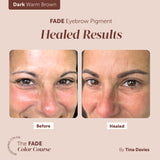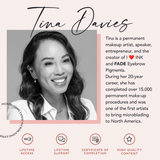 Tina Davies Professional
Redefining Color: The FADE Color Course
*FREE for a limited time, or with the purchase of any FADE Eyebrow Pigment or the FADE Eyebrow Pigment Collection.
This exclusive product knowledge course taught by Tina Davies was created to teach you all about the FADE Eyebrow Pigment Collection, a research-driven line comprised of 8 inorganic-based, hybrid pigments that are designed for artists' success. Achieve your greatest results sooner with FADE by enrolling in Redefining Color: The FADE Color Course!
Watch and learn about FADE's inclusive range of pigments, including effective color selection, and gain PRO Tips from Tina along the way. See how FADE transitions in the skin from start to finish, through detailed case studies of various brow techniques, with healed results.
This comprehensive course also includes in-depth lessons on color theory, skin anatomy and skin types, pigment science, pigment types, the healing process (with aftercare tips), and so much more!
Suitable for artists of all experience levels.
Course highlights:
Why Tina created FADE
Behind the Scenes: The Creation of FADE
Color theory
Skin anatomy & undertones
PMU theory, including pigment science & reading CI codes
FADE pigments explained – how-tos, PRO Tips, EU REACH & safety information
Color selection & Fitzpatrick skin types
Pre & post-care
The skin's healing process
Case studies with healed results
Troubleshooting guide & FAQs
What to expect upon completion of this course:
A comprehensive understanding of the FADE Eyebrow Pigment Collection

Suitable for artists of all experience levels.
Tina Davies features the following products in the course:
FADE Eyebrow Pigments
FADE Eyebrow Pigment Collection
PIXL Needle Cartridges

This course was created to teach you all the ins and outs of color theory and explain everything you need to know about my new FADE Eyebrow Pigment Collection. You'll learn how and why these pigments were developed and how to select the best color for your client. You'll also learn about the skin, what makes these pigments unique, and some of my best personal tips and tricks. After completing this course, you'll be set up for your most predictable results yet.
Talk to product expert
Customer Reviews
Write a Review
Ask a Question
07/21/2023
merve n.

Kosovo
the fade color course
I am very happy with the color course, your courses are wonderful
06/26/2023
Kathy D.

Australia
Great Online Course on Products
Very informative and educational. Thank you for sharing.